[VIDEO] Don Juan – "Placement Juan" Intro (produced by. JS aka The Best)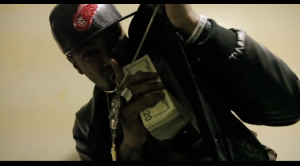 Don Juan preps us for his new project with the visual for his intro track.
DC Singer/Songwriter Don Juan is back today with a brand new visual and is titled 'Placement Juan Intro' which will serve as the opening track on his brand new project "Placement Juan" which is set to drop Thursday June 26th. This visual was shot in New York City which is Don Juan's original birthplace as he moved to DC during his teen years. With a mix of dope raps and great melodies this JS aka The Best produced record showcases what his album will sound like once it's released. Don Juan expresses his loyalty to his team and the vision they all possess to make it to the top.
You may also like...
JS aka The Best newsletter
Cart
Featured Video